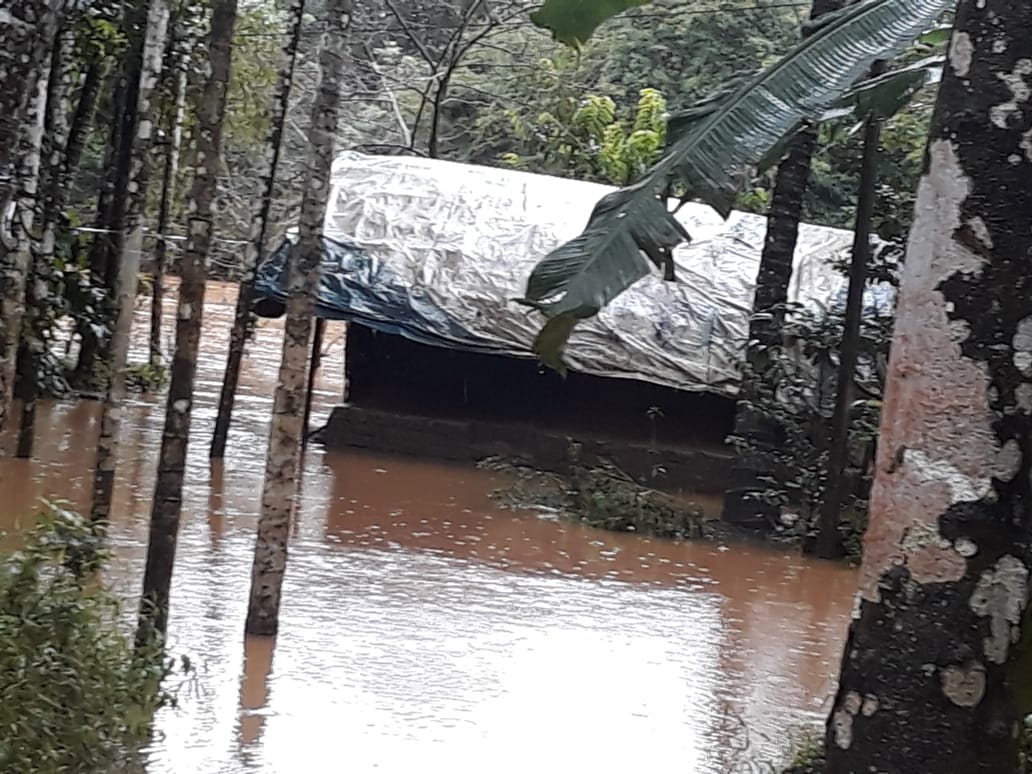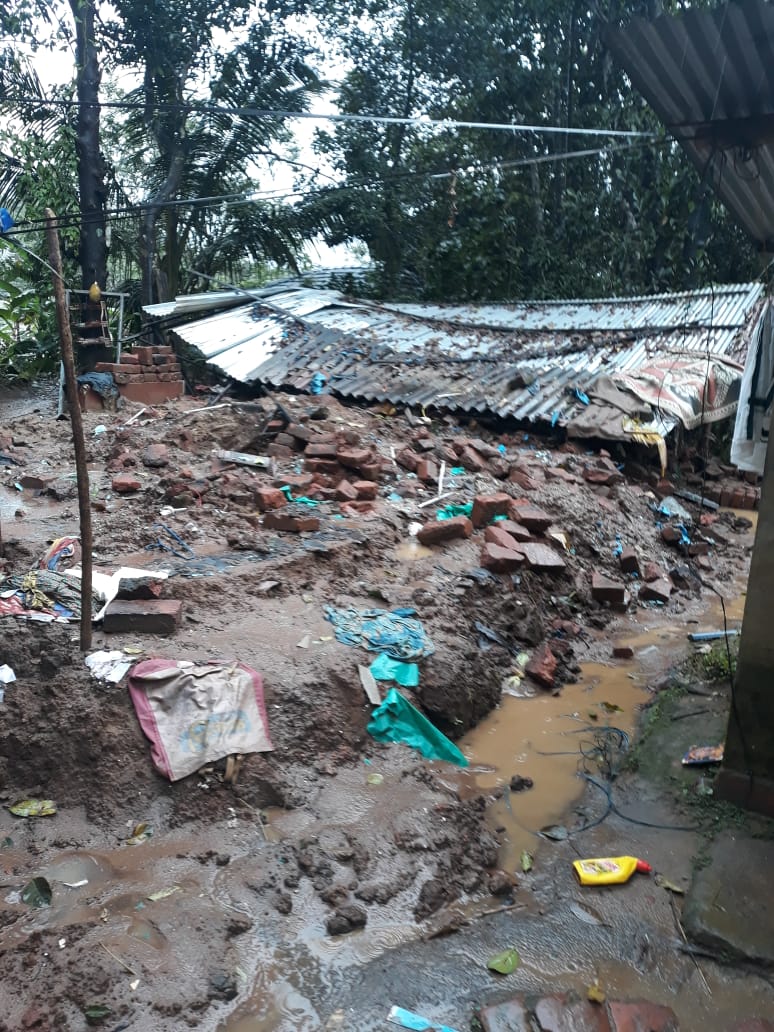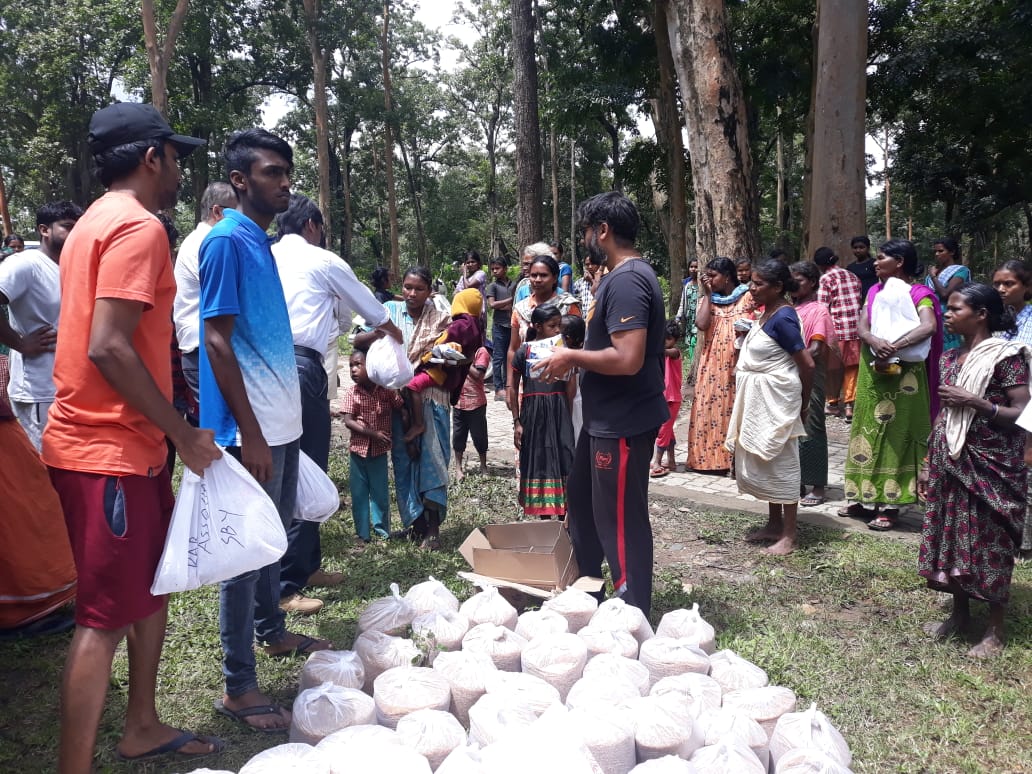 THE EVERGREEN STATE OF KERALA IN INDIA IS FACING THE BIGGEST FLOOD IN ITS HISTORY. MORE THAN 

300 LIVES LOST

, MORE THAN 

800,000 PEOPLE DISPLACED

 AND APPROXIMATELY 

$3 BILLION DAMAGE

 HAS BEEN REPORTED.
All around the globe people are reaching out to help the needy. Let's do our bit. We at Purdue are raising funds for helping NGOs in the post-flood rebuilding and relocating of people. These funds will go to an NGO in rural Kerala which runs a school for the not so privileged children. These people are directly working at the ground level and will provide us updates regarding the use of funds frequently. If you have already donated, please help us spread the word around.
About the Asha for Education NGO working for relief and rehabilitation:
Name: Wayanad Girijana Seva Trust
Location: Mattilayam Post, Vellamunda Via, Vellamunda, KERALA
Immediate requirement: Currently some of them have lost everything including their houses because of the flood. They need immediate help to restore their basic living.
Number affected: 200 children and their families
Background of affected people: The children hail from impoverished Tribal community which is characterized by unusual high illiteracy, deprivation, poverty and even starvation deaths
How the funds will be utilized: They will use the funds to procure necessary items like rice , beans, clothing , shelter etc and distribute to those in need.
More details about the NGO can be found here.
UPDATES FROM THE GROUND: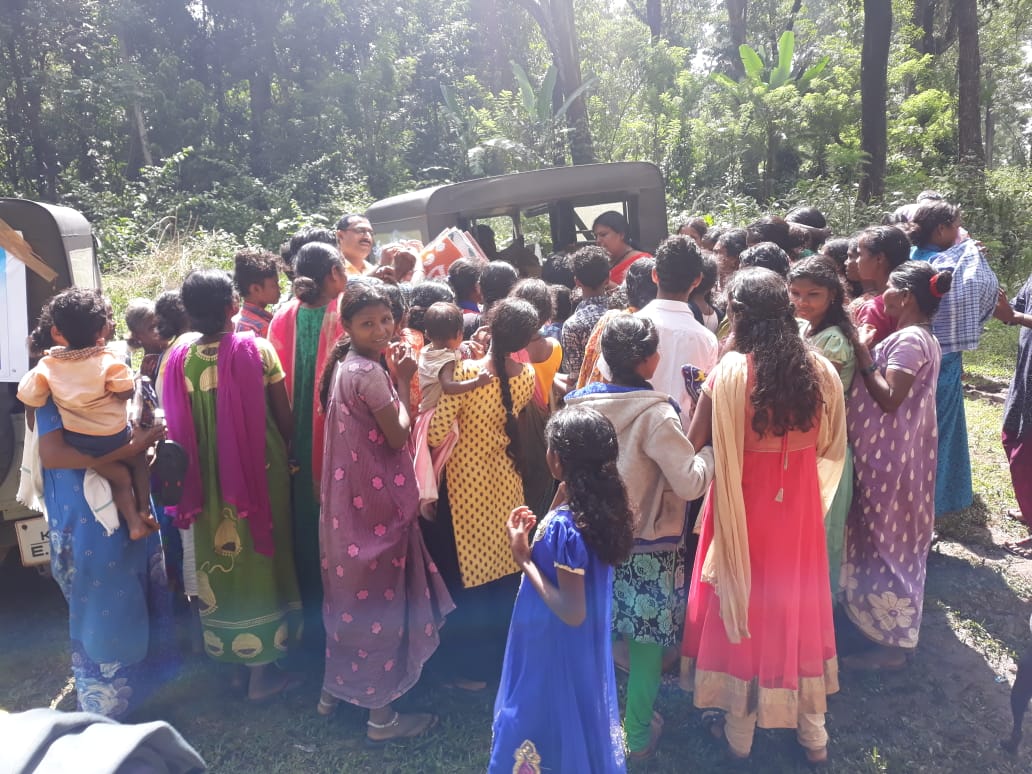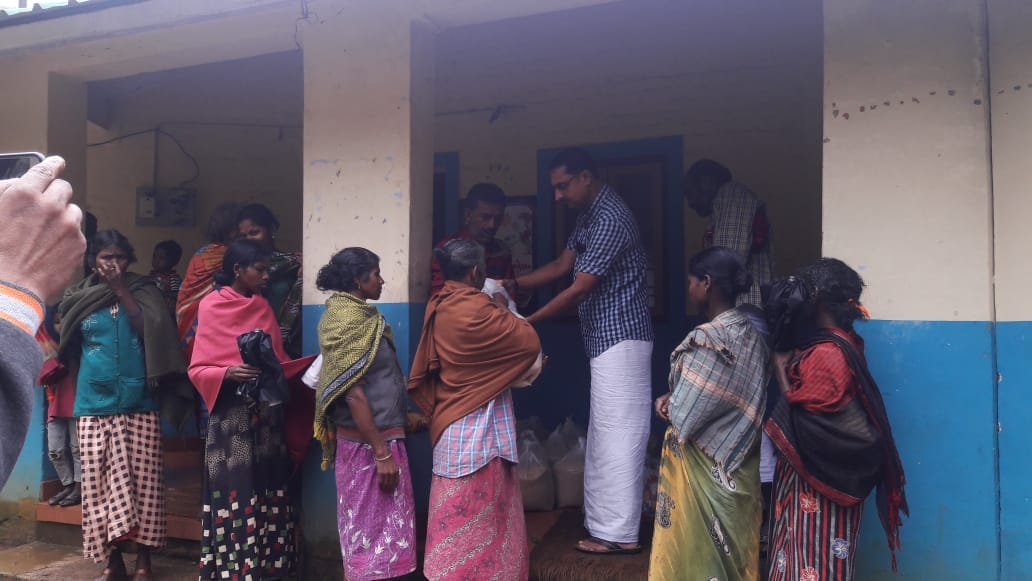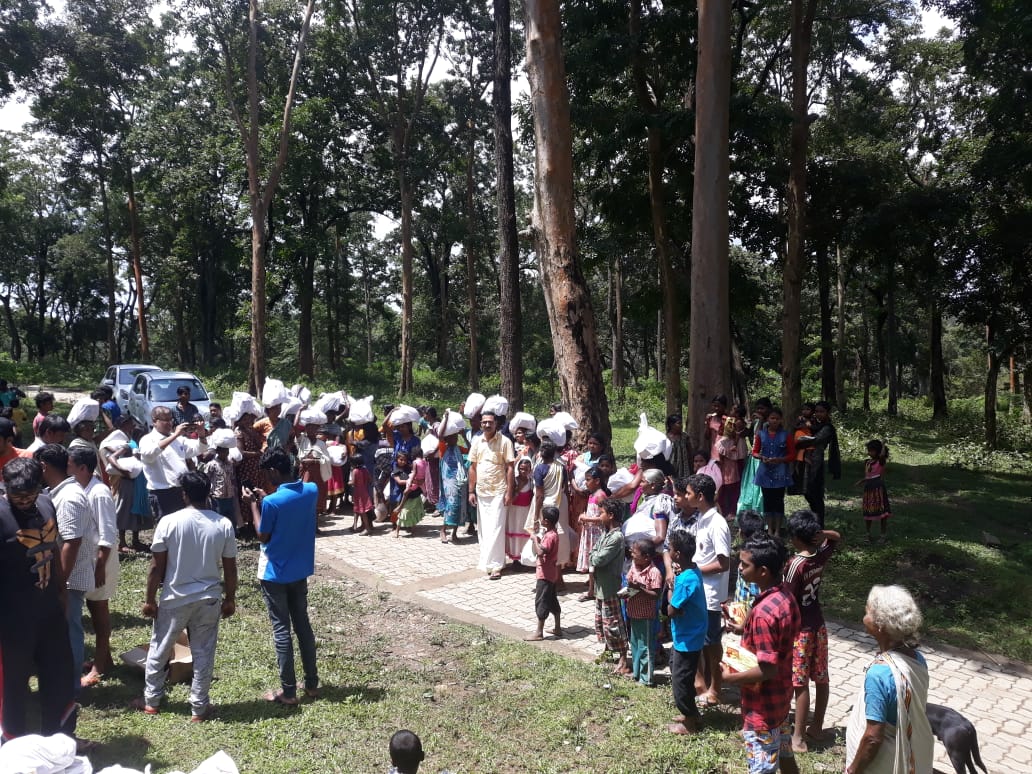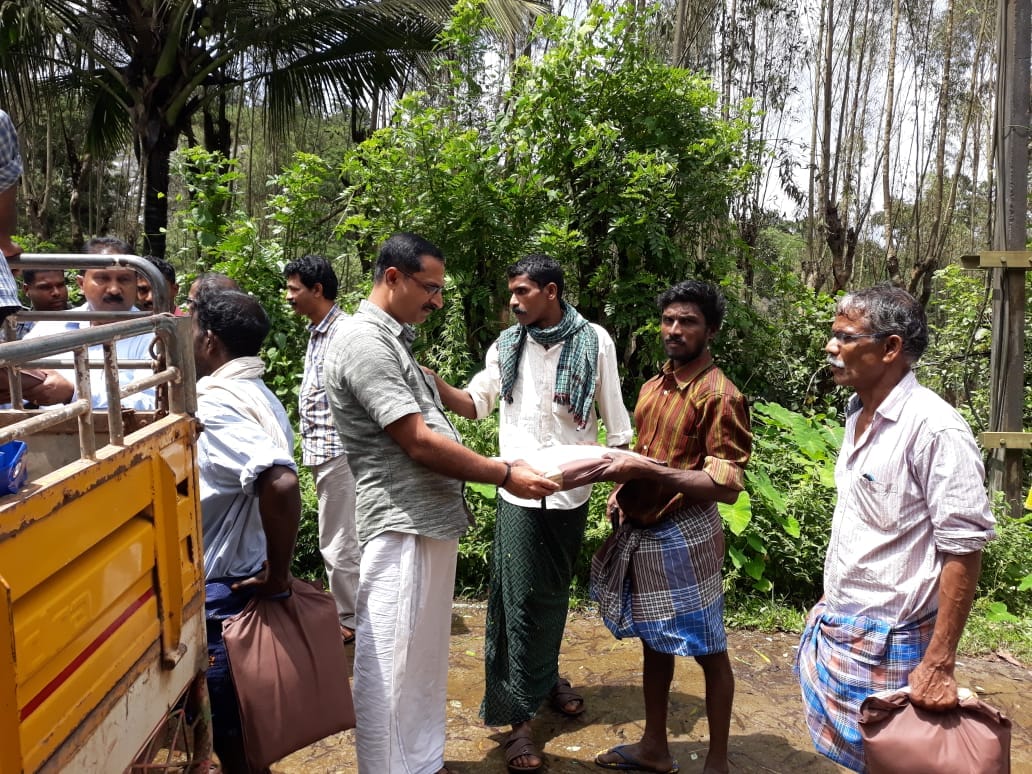 On 21 of August 2018 the Managing Trustees of Wayanad Girijana Seva Trust and volunteers visited two tribal colonies namely Kumuzhi Paniya Colony & Chukkalikkuni Colony in Muthanga village of Wayanad district with essential food commodities like rice 10 kg Sugar 1 kg dal 1 kg onion 1 kg potato 1 kg and tea dust alongwith sleeping plastic mats, chappals washing/bathing soaps to 76 & 146 tribal families respectively. These two colonies are laying 4 km off from main road in a remote and islolated location and the passage to there is through thick forest.
They also visited Makkiyad Perinjerimala Paniya Colony and provided to nearly 80 families with essential food commodities of rice 10 kg sugar 1 kg onion 1 kg dal 1kg potato 1kg and tea dust as an emergency kit. This colony lays on a steep hillock area more than 5 km off from main road.
On 22 August 2018 Wayanad Girijana Seva Trust arranged disrtribution of food kit of 10 kg rice, 1kg of sugar, dal, onion, potato and tea dust etc.and clothing kit of double bed sheet, lungi, nighty and undergarments from our school campus to a flood effected 150 families from adjacent villages and other 76 tribal families of Valaramkunnu colony, Pulinjal Village, Wayanad with the financial coordination by Income Tax Department.
MORE VIDEOS FROM THE WAYANAD TRUST VOLUNTEERS OF SITUATION OF FLOODS AND PEOPLE IN THE REGION:
Asha-SF is a non-profit organization. It is a completely volunteer driven organization, comprising of dedicated individuals from San francisco area, striving to make a difference to the society. We believe that education is one of the primary factors in shaping a child's future and by extension, future of the entire country.
Asha-SF works towards promoting the education of underprivileged children in India by providing financial assistance and support to the NGOs focused on education projects. Volunteers of Asha work closely with the project partners in India, while locally organizing fundraisers and community awareness events.
Learn more by joining us at our meetings
Time: 2nd and 4th Wednesdays, 8-9 pm PST
U.S. Conference Dial-in Number: (605) 475-4910, Access Code: 528982
Join our mailing lists to get Asha updates
Join member's list. Moderated 2-3 times/week), meeting agenda/minutes and small events are announced here!
Keep in touch over Facebook
Like our Facebook page to keep up with latest events around our chapter.
Upcoming Events
---
Past Events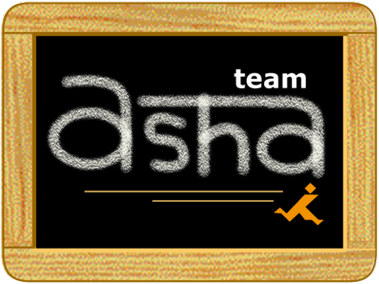 When? Sunday, April 22, 2018, 11am – 1pm
Where? Presidio Sports Basement, 610 Old Mason Street, San Francisco, 94129
Contact: sf.teamasha@ashanet.org
Registration: Click Here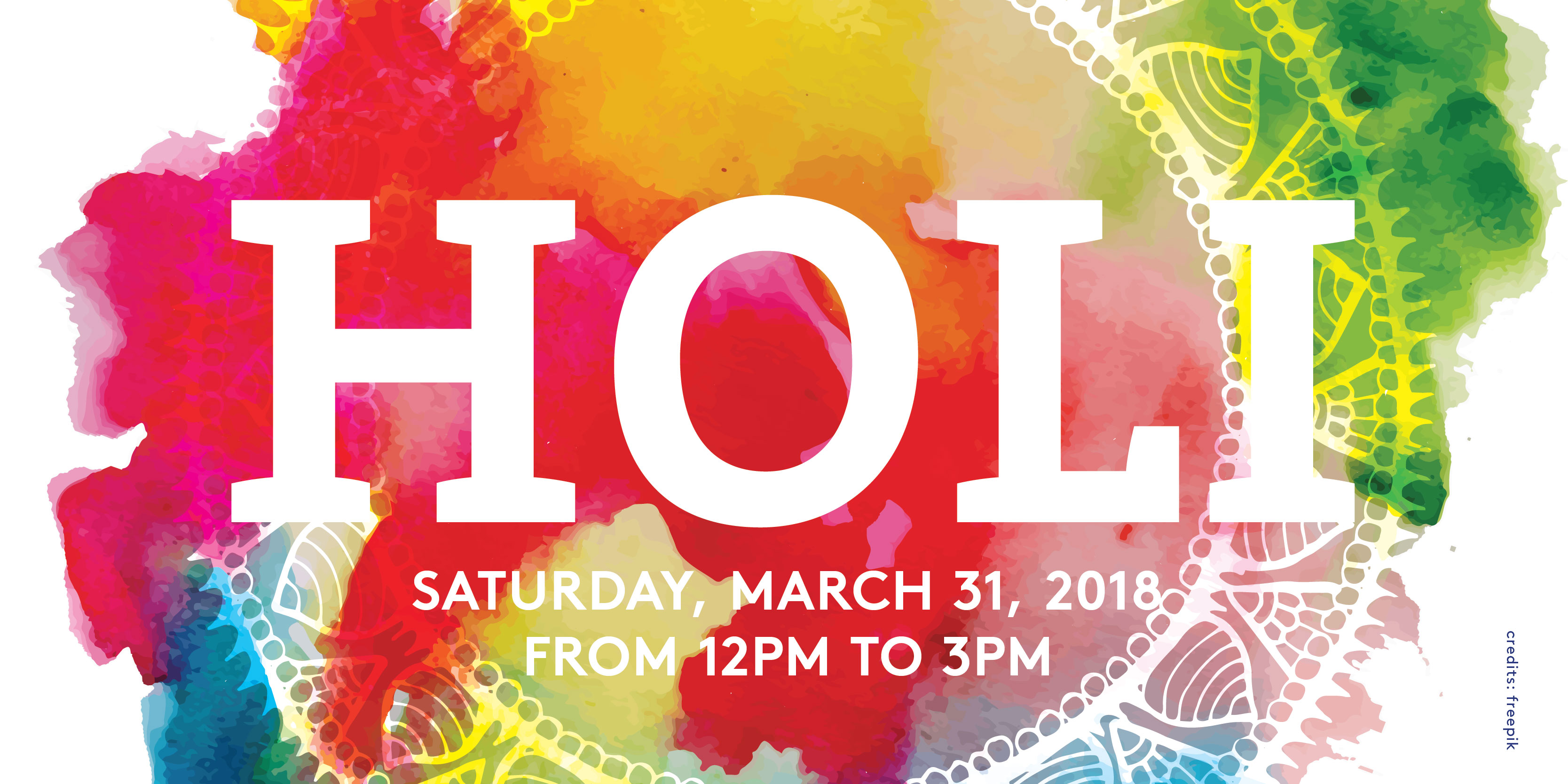 When? Saturday March 31st, 2018, 12PM to 3PM
Where? California College of the Arts
1111 8th Street
San Francisco, CA 94107
Contact: sf.holi@ashanet.org
Tickets: Click Here